Bitumen Pump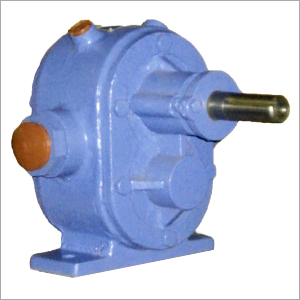 Bitumen Pump
Product Description
We are counted amongst some of the prominent manufacturers, exporters and suppliers of Bitumen Pump. These pumps are designed to pump high viscous materials like bitumen, heavy oil, bitumen emulsion, colloids etc. These pumps find its application in the fields of bitumen, food, pharmaceutical; construction etc. Our range of Bitumen Pump is best known for their smooth operation, extremely resistant to break, simple operation and so on. Also, our professional ensure safe and timely delivery of these pumps.
Applicable Industries:
The "MECON" bitumen pumps are present in very many industries to transfer all kinds of viscous fluids such as: heavy fuel oil, glue, polymer, resin, grease, asphalt, printing ink, glucose, glycols, and liquid soap in various industrial applications such as:

Road Construction Industry (Asphalt Plant / Hot Mix Plant)
Chemical / Petrochemical Industry (with Viscous liquids: polymers, glues, fuel oil,)
Foundry Industry
Pharmaceuticals Industry
Sugar Industry
Chocolate Industry
Lubricants Industry
Salient Features:

Low pulsation, therefore low emulsification of the liquid.
Full reversibility of these pumps, without scrapper or spring.
Size of pumps ranging from 180 LPM to almost 240 LPM.
Reliability and maintainability at high level, allowing for maintenance with conventional tools.
Low maintenance and economical.
High suction capacity, so they are fully adapted to vacuum pans.
Quick & easy installation and adjustment.
Availability:
"MECON" Bitumen Pumps are manufactured in different two types and each has three sizes:
Type:

Jacketed Type Bitumen Pump(MJBP Model / M.S. Pump)
Non-Jacketed Type Bitumen Pump (MNBP Model / C.I. Pump)
Size : The "MECON" bitumen pump available in different three sizes according to capacity of carrying flow.

MBP-1.5" (1.5" Input Flow X 1.5" Output Flow)
MBP-2" (2" Input Flow X 2" Output Flow)
MBP-3" (3" Input Flow X 3" Output Flow)