Helical Gearbox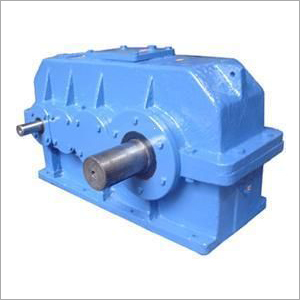 Helical Gearbox
Product Description
In a short period of time, we have become a reliable manufacturer, exporter and supplier of a wide gamut of Gearbox Spares. Offered spares are designed by our professionals and experts. We can provide any spare of MECON or any other gearbox in ready stock and also can repair and service the defected gearbox. Our range of Gearbox Spares is best known for features such as non-corrosive, precision-designed, sturdiness and many more. Also, we make sure that these are timely and safely deliverd to clients end.
Applicable Industries:
The "MECON" Crane Duty Gear Units are mostly used in conveyor Systems, hoist crane, rotary, crushing, material handling, mixer, agitator, feeders and extruders in various industrial applications such as:

Road Construction Machinery
Mining & Minerals Industry
Cement Industry
Chemical Industry
Coal Industry
Salt Industry
Ceramic Industry
Sugar Industry
Paper and Pulp Industry
Iron and Steel Industry
Pharmaceuticals Industry
Textile Industry
Leather and Plastic Industry
Food Processing Industry
Salient Features:

High tolerance rate and high robust housing.
High thermal efficiency.
Low maintenance and economical.
Good sealed to avoid oil leakage.
Superior in technology.
Quick & easy installation and adjustment of gearbox.
Various ranges of output RPM and power requirements with durability.
Low power consumption and provide high range of torque.
Availability:

Crane Duty gearboxes come in various types that range from
Size: The "MECON" crane duty gear units are manufactured in various sizes according to ratio and input horse power. (MHU-1-200 to MHU-3-900)
Ratio: These classic series of crane duty gear units are available in ratios 02:1 to 500:1.
Range of Crane Duty Gearbox According to Required RPM:

MHU-1 Model (Single stage gear unit for ratio 2:1 to 15:1)
MHU-2 Model (Two stage gear unit for ratio 20:1 to 48:1)
MHU-3 Model (Three stage gear unit for ratio 50:1 to 150:1)
MHU-4 Model (Four stage gear unit for ratio 150:1 to 500:1)
Contact Us
Plot No. 207, Pushpam Industrial Estate, Ahmedabad Gujarat India 25836936
Phone :25836936