Worm Reduction Gearbox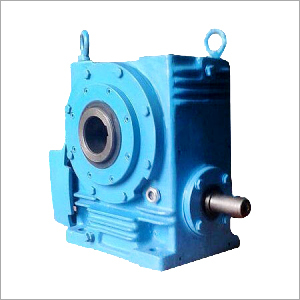 Worm Reduction Gearbox
Product Description
We are one of the trusted manufacturers, exporters and suppliers of a wide gamut of Worm Reduction Garbox. These boxes are designed and manufactured under the able supervision of adept manpower. These gearboxes are widely used in the automotive industries. Our offered gearboxes is also engineered to precision for specific requirements of clients. Our range of Worm Reduction Garbox is best acclaimed for attributes such as non-corrosive, precision-designed, sturdiness and so on.
Applicable Industries:
The "MECON" worm reduction gear units are mostly used in conveyor Systems, rotary, crushing, material handling, mixer, agitator, cranes, elevator, feeders and extruders in various industrial applications such as:

Road Construction Machinery
Mining & Minerals Industry
Cement Industry
Chemical Industry
Coal Industry
Salt Industry
Ceramic Industry
Sugar Industry
Paper and Pulp Industry
Iron and Steel Industry
Pharmaceuticals Industry
Textile Industry
Leather and Plastic Industry
Food Processing Industry
Salient Features:

Designed in various adoptable models according to applications.
Quick & easy installation and adjustment of gearbox.
Various ranges of output RPM and power requirements with durability.
Low power consumption and provide high range of torque.
Flexible motor mounted in a convenient position.
High efficiency and low maintenance.
Extra cooling fans and heat transfer for improved efficiency.
Availability:

Size: The "MECON" worm reduction gear units are manufactured in different 10 sizes : Model MU-200 to MU-1000 (2" to 10")
Ratio: These 10 sizes may have any one of four nominal ratios 10:1 to 70:1. (Standard ratio is 20:1)
Range: Also available for vertical downward / upward applications. (Flange Mounted)
Range of Worm Reduction Gearbox According to Application:

MUVD Model (For Vertical Downward Application)
MUVU Model (For Vertical Upward Application)
FFMU Model (For Horizontal Fix Foot Mounting Application)
MUDO Model (For Horizontal Double Output Application)